Date: 29 June 2023
Time: 11:30 am ET / 8:30 am PT
Length: 30 minute presentation followed by Q&A
Please reserve 45 minutes for this training.
You will learn how to:
Approach proptech as a change management tool to meet portfolio goals.
Move past the pilot stage to meet the coming wave of demand and regulation.
This class is for YOU if you are a:
Leader who needs to deliver value across real estate investment portfolios and technology is one of your tools.
Resource-constrained real estate investment professional with multiple titles, including technology.
Because talk is easy and execution is hard, we will dig into:
How to get the right people on board to implement the promise of proptech across real estate portfolios.
How do you plan for the long term and execute in the immediate term.
How to create alignment across the organization.
Mandi L. Wedin, MSRE
Founder + CEO, Feroce Real Estate Advisors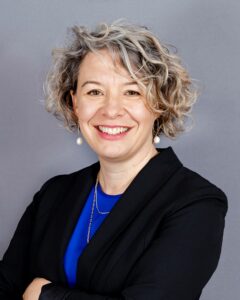 During the last 20 years running multi-billion-dollar real estate portfolios, Mandi delivered results to investors by leading change and creating value out of change. As a leader at a publicly traded REIT and private equity real estate investment firms, Mandi built and led high-performing and diverse investment management teams while delivering sustainable, consistent results to investors and customers.
At Feroce Real Estate Advisors, Mandi advises forward-thinking real estate companies on positioning their real estate and teams to create value during times of disruption. Feroce works with clients to chart the path forward through the shifting landscape of commercial real estate, technology, and consumer demographics. We are translators across the varied languages of commercial real estate investment, ESG+R, proptech, capital markets, sustainability, DEI, and the future of work.